Benefits of Investing in Commercial Parking Lot Striping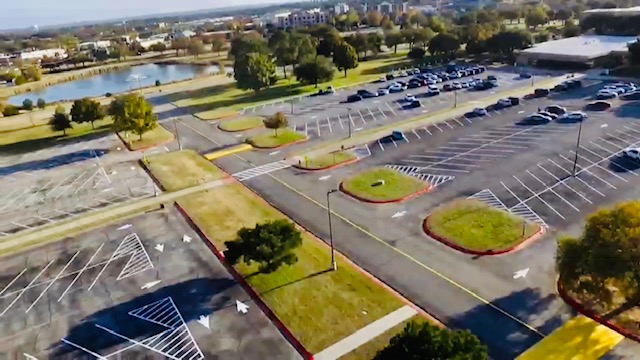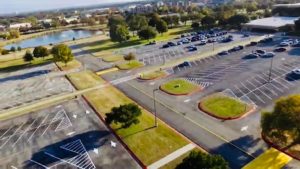 If you have a parking lot on your property, no matter how large or small it is, it is beneficial to your business to make the most out of that space. Well thought out parking lot striping can help greatly with this. If your parking lot already has striping, chances are that UV rays and precipitation have caused your lines to start to fade. Either way you only get one chance to make a first impression so it is important to make it count!
Here are five ways in which commercial line striping can benefit your business.
Improve Appearance
A property's parking lot is an often overlooked area by most business owners. While it is important to keep your interior looking nice, the lot that your customers park in is just as important. By investing in commercial parking lot striping you can make your business look more inviting by instantly boosting curb appeal.
Maximize Parking Spots 
A commercial parking lot striping company can help you make sure that you are maximizing your parking lot by evaluating your current striping. Line stalls that are clearly marked can ensure the maximum number of cars and trucks can park in your lot at one time. This can also help with the flow of traffic and to ensure that your parking lot does not become congested or blocked by illegally parked vehicles.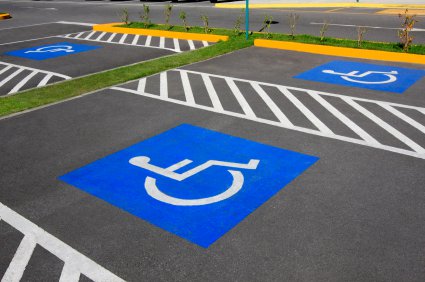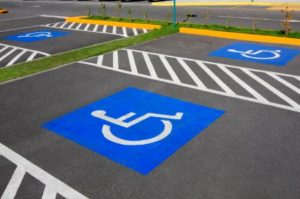 Handicap Spaces and ADA Compliance
The Americans with Disabilities Act requires businesses and public facilities to have a specific number of designated handicap parking spots that are clearly marked. Re-striping can help clearly designate these spots so that you are complying with the law and providing the proper accommodations for handicap employees and guest.
Improve Safety
Parking lot stripes, pedestrian crossings, fire lanes and handicap parking spaces all play a vital role in maintaining the safety of your customers and employees while they are on your property. If these markings are not existent or faded it places your business at risk. Once these parking lot pavement markings have been established or given a fresh coat of paint, cars and pedestrians can move through your property in a safe and efficient manner.
Reduce Liability
If a customer or employee is injured due to faded parking lot stripes, you could be held liable for their personal injuries. Not only would you be responsible for paying medical bills, but you could also end up paying for lost wages, lost earning capacity, and emotional trauma. Taking care of your asphalt and concrete parking lot reduces your liability so you can continue running your business.
As you can see there are many benefits to hiring a professional for your parking lot striping. If your lines are fading or you need to add striping to your parking lot give us a call today for a free estimate! (817) 900-6947
https://www.firemanspaving.com/wp-content/uploads/2020/10/IMG_2601.jpg
779
1056
Renee Gilmore
https://www.firemanspaving.com/wp-content/uploads/2023/07/firemanslogosmall.png
Renee Gilmore
2020-10-20 16:07:41
2022-08-18 06:45:03
Benefits of Investing in Commercial Parking Lot Striping