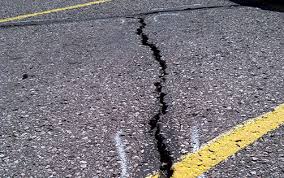 The Importance of Parking Lot Maintenance
Your parking lot is the first thing that visitors see when they arrive at your property and cracked pavement and potholes can leave your visitors with a negative first impression. In Texas, asphalt is exposed to the brutal summer sun, downfalls of rain in the fall and spring and often times freezing temperatures in the winter. Over time, the combined attacks of water, oxidation, as well as thermal fluctuation cause the asphalt surface to break down. Tiny cracks form in the dried surface, which loosen the aggregate and let water in. Oil leaks from cars often accelerate this deterioration. This can leave your parking lot in a less than desirable condition. Good news though, with proper maintenance all of this can be avoided!
Prevent or Repent
Parking lot maintenance is key to preventing deterioration of your parking lot. Lack of maintenance can leave you with very costly repairs that could easily be prevented with a proper maintenance plan. Effective parking lot maintenance is an ongoing process that needs regular monitoring to ensure excellent results. Taking the time to review your parking lot maintenance plan with an expert should be a priority and will ensure that your parking lot stays in optimal shape.
Crack Sealing
Monitoring for cracks can help prevent problems from compounding and can double the longevity of the asphalt. Effective crack sealing keeps water from entering and weakening the base or sub-base. It helps preserve the pavement adjacent to the cracks, prevents sand, stone, and dirt from making its way into open cracks, and extends pavement life by minimizing crack growth. Pavement repair in these early stages of deterioration can save you exponentially in the long run.
Seal Coating
Seal coating is much more cost efficient than major asphalt repairs. The cost for seal coating can be as little as 8 cents a square foot. On the contrary, asphalt repairs can be as much as $9 a square foot. It is estimated that routine crack filling and seal coating services can save a business as much as $120,000 on a 30,000-square-foot parking lot over its full lifetime. Seal coating should be done one year after new asphalt installation and then every two years for repair and maintenance as needed for your parking lot.
It is important to use an experienced and skilled team for your parking lot maintenance.  Fireman's Paving Contractors can manage these services and so much more. Call The Paving Contractor You Can Trust today to learn more!
https://www.firemanspaving.com/wp-content/uploads/2020/04/CrackedParkingLot.jpeg
178
284
Renee Gilmore
https://www.firemanspaving.com/wp-content/uploads/2023/07/firemanslogosmall.png
Renee Gilmore
2019-11-05 11:44:43
2022-08-18 07:10:05
The Importance of Parking Lot Maintenance